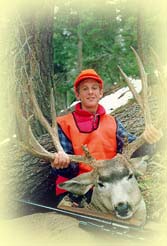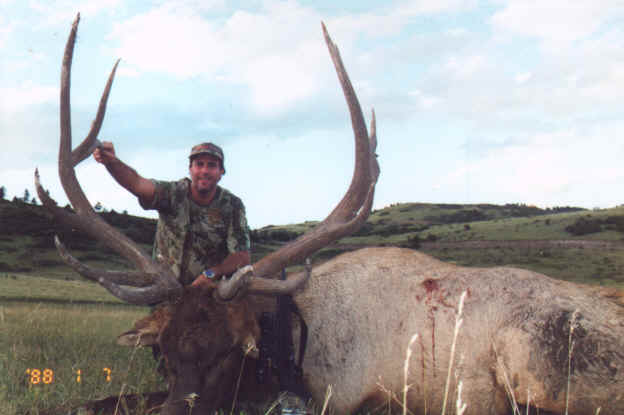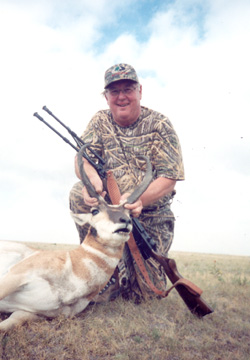 Back Country Outfitters
(970) 731-4630
World class hunting for trophy elk. 100% success. First class accommodations and meals. Varied terrain from 8500 to 10,000 feet. Private professionally guided hunts tailored to the physical abilities of the hunter.
Colorado State Hunting Guide
In this year's 40-page Colorado Outdoors Hunting Guide you can: Get the statewide big game hunting season forecast from the Division of Wildlife experts. The lives of elk follow a predictable cycle that mirrors changes in the seasons and the elk's surroundings. Become a better and more successful hunter by learning about this cycle. Learn tracking techniques to make your wilderness outings more enjoyable and your hunts more successful. Learn more about the Ranching For Wildlife program where quality hunts on private lands are made possible. Read more >>>
Featured Hunting Outfitters: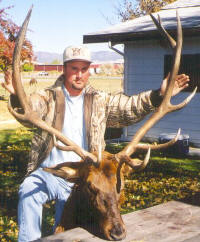 Action Adventures Guides Outfitters
800-383-1888
Colorado's Premier Outfitter, offering wilderness pack-in hunts in one of Colorado's limited license units. Private land hunts in guaranteed license units. Guided or Drop Camp.

OutWest Guides
OutWest Guides is a premiere wilderness hunting and fishing outfitter located in the heart of the Colorado Rockies, offering deer, elk, blue grouse, and pheasant hunting, as well as guided flyfishing, overnight pack trips, and summer horseback rides. Contact at 970-963-2504.

See our listings of cabins and land for sale
in the western United States!


Featured Fishing Guides:

Colorado Fly Fishing
Welcome to Colorado Trout Hunters-- The finest Colorado fly fishing guide service!
We are privileged to offer top-quality, fully- guided and instructional fly fishing trips on
some of Colorado's premier public and private trout water. Whether you are in
Denver on business, having a fun family outing, or looking for expert fly fishing
instruction from our professional guide staff, we are happy to accommodate your
specific Colorado fly fishing goals. Call us at 303-325-5515.


LINKS OF INTEREST

Colorado Division of Wildlife Homepage
The Outdoor Adventure Network
AlaskaOutdoors.com
AlaskaMall.com AlaskaFishGuides.com
America-Outdoors.com AlaskaAirCharters.com
KenaiRiverAdventures.com
To advertise in this directory, please contact:
Alaska Internet Marketing, Inc.
Anchorage, Alaska
(907) 242-7245
info@alaskaoutdoors.com
Copyright 2017, Alaska Internet Marketing, Inc. All rights reserved.