Ross Lake Camps
Ross Lake Camps is located on Beautiful Chemquasabamticook Lake in the North Maine Woods Region West of the Allagash Wilderness Waterway, a Place Few People Ever Travel or Even Know They Can Access. A True Wilderness Beauty Consisting of Pristine Trout Waters, Thousands of Black Bear, Trophy Sized Moose and Some of the Biggest Whitetail Bucks Found Anywhere in the World.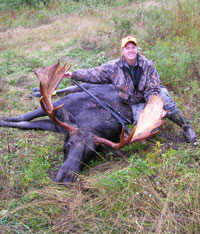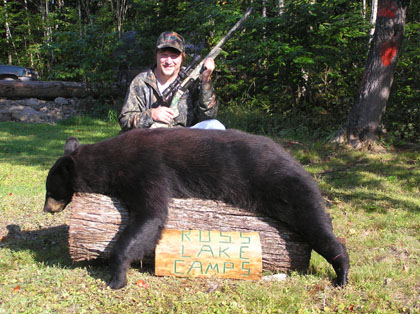 Your hosts at Ross Lake Camps are Don and Andrea Lavoie. Please call 207-227-7766 (Maine) or 603-320-3208 for more information. Come hunt and fish in the North Maine Woods! Black Bear, Moose & Whitetail Deer Hunts. Pristine Trout Waters for fishing, Grouse and other wild bird hunting are all available.



Cast-Away Fishing Charters
Every trip aboard Cast-Away, a 23 foot Sea Way powered by a 130 HP Honda four stroke, is a fun filled adventure. Captain Niels Jacob, a US Coast Guard licensed captain and registered Maine Guide, has been fishing the coastal waters of Maine for most of his life. As Niels describes, "For many fishing is a sport or hobby. For me, fishing is a way of life." As a native of Kennebunkport, Maine and a year round resident, his knowledge of local waters and years of guiding will help you catch that trophy fish. Striper fishing our specialty. Contact us at: Phone: (207) 284-1740
Email: info@castawayfishingcharters.com ; Address: P.O. Box 245, Kennebunkport, ME 04046


If you are looking for that perfect hunting / fishing cabin
or property for sale, read more >>>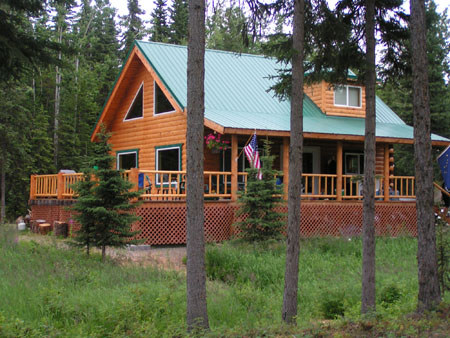 | HOME |

The Alaska Vacations Directory
Add your listing
to this directory by clicking here!
Alaska Internet Marketing, Inc.
Anchorage, Alaska
(907) 274-9954

Email us: info@alaskaoutdoors.com